Updated 03/16/18: Apple is holding an education-themed event in Chicago on March 27.
Apple doesn't often participate in big industry-wide events like CES or E3. The most valuable company in the world holds it own events, thank you very much. Several times a year, Apple invites the press and industry professionals out to a theater to hear all about its latest products and services. Apple calls these "Special Events," and streams them online to its millions of fans.
There's also WWDC, Apple's Worldwide Developer Conference, a multi-day event in the middle of the year focused on sessions for developers, helping them make the most out of the latest Apple tools and products. It kicks off with a big keynote that serves to announce new products (typically the latest versions of iOS and macOS, as well as a few hardware products).
Apple usually announces the exact dates of its special events only a few weeks in advance, but it tends to hold events at similar times from year to year. Here's a list of the events we expect Apple to hold in 2018, and what we expect it to announce there.
The next Apple event: March 27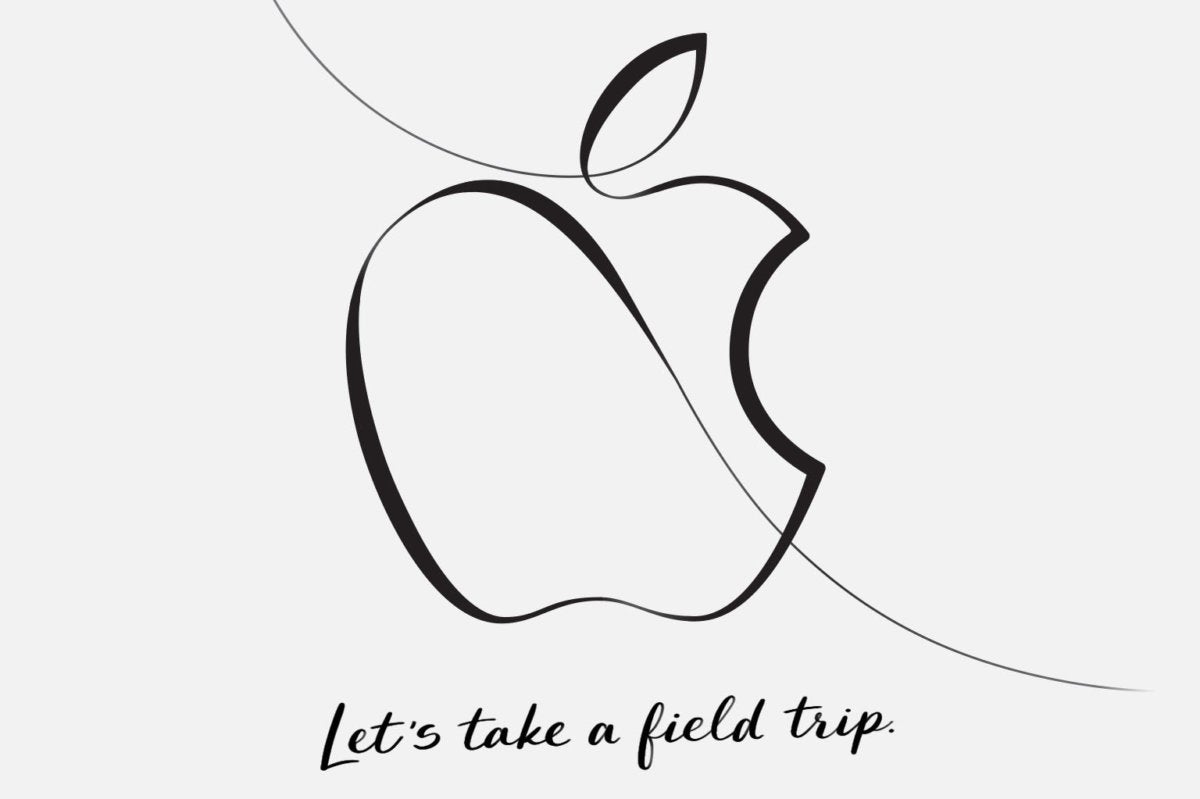 Apple has announced its next event, and it's education-themed. The event's tagline is "Let's go on a field trip" and the event is taking place at a high school in Chicago, so we can almost certainly expect to hear about products aimed at the classroom. That doesn't mean they won't be of interest to regular users, too.
The 2016 March event gave us the iPhone SE reveal, the 9.7-inch iPad Pro, and minor updates to Apple Watch and Apple TV. In 2015, the March event brought us the first Apple Watch and the MacBook (the non-Pro, non-Air model). Here's what we might see at this event.
New iPads
New iPad Pro announcements will probably take place at WWDC, but Apple is said to be revising it's 9.7-inch iPad line with less expensive models. With so much of Apple's classroom efforts centered on the iPad, it makes perfect sense to unveil a cheaper model here.
A cheaper MacBook
Apple has been said to be working on a less expensive MacBook Air, and possibly a less expensive MacBook. Maybe one, maybe both, we don't know. But Chromebooks have been making huge headway in education in part because they are so darn cheap, and Apple is going to have to get the entry-level cost of its laptops down if it wants to stem the tide.
Coding education efforts
Apple is big into efforts to teach kids to code, from Swift Playgrounds to its Everyone Can Code initiative. We'll probably hear something new about Apple's efforts to help kids learn how to code.
Apple Pencil 2
The Apple Pencil makes perfect sense for the classroom, and Apple has recently filed a bunch of Pencil-related patents. Also, just look at the image from the invitation (above). Doesn't that look like it was drawn with a stylus?
WWDC: June 4-8 2018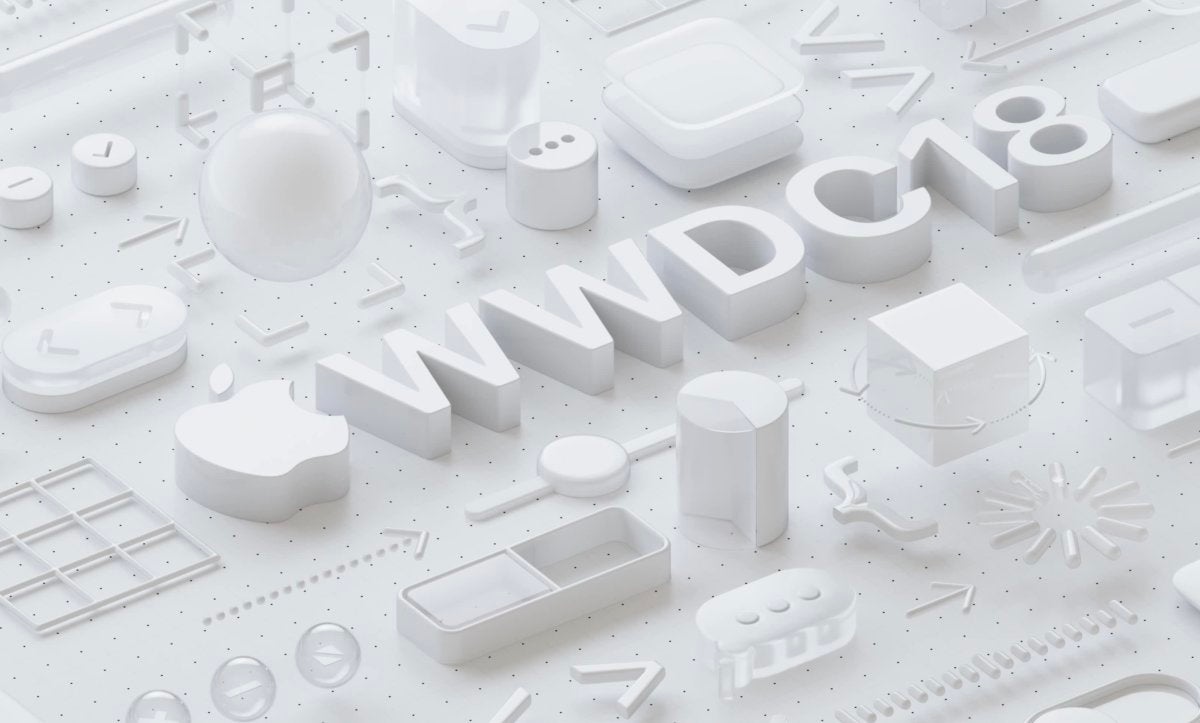 Apple's Worldwide Developer Conference is arguably the biggest Apple event of the year. It lasts about a week, with sessions geared toward developers who want to make their iPhone, iPad, and Mac apps and services better. Apple lays out all the latest changes to its developer tools and APIs, hosts workshops, hands-on sessions, and much more.
This year, WWDC will held from June 4-8 at the McEnery Convention Center in San Jose.
WWDC kicks off with a big keynote, at which Apple execs typically introduce the latest developments in Apple operating systems (iOS, macOS, tvOS, watchOS) and introduces new hardware products, with a focus on those that developers care about most. That is, primarily Mac computers (especially the Pro lines).
Mac Pro
Apple has made it clear that it is working on a new Mac Pro to replace the round "trash can" model that has been stuck in a rut for years. Given that Apple first copped to this back in April of last year, and made it clear that the new Mac Pro wasn't coming in 2017, we think 2018 is the year. If we don't see it at WWDC this year, we probably won't hear about it until WWDC next year.
The new Mac Pro is expected to be easier to upgrade and service than the current model, and will include features Pro users care about like oodles of high speed I/O ports.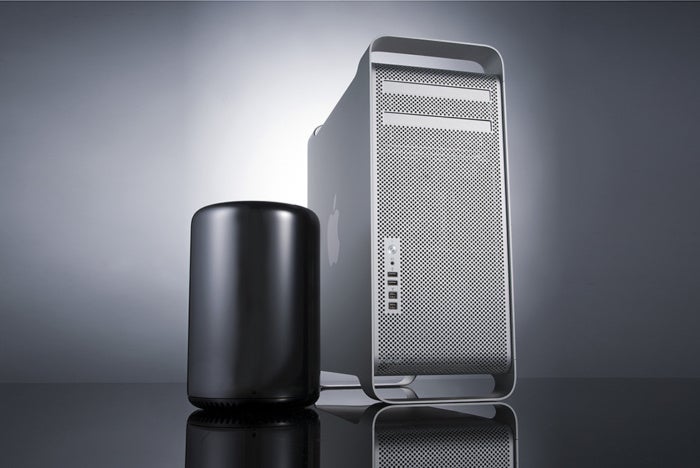 New Apple monitor
The new Mac Pro will not be an all-in-one computer like the iMac Pro, so Apple's going to need some nice new high-resolution, wide-color-gamut display to plug it into. Apple has said it's going to introduce a new Apple monitor (the Apple Thunderbolt Display has been discontinued) and it makes perfect sense to do so alongside the Mac Pro.
At the very least, we expect this new Apple monitor to simply be the latest 5K iMac display, yanked out and stuffed into its own housing. But it is our hope that it goes further by adding high dynamic range capabilities and high refresh rates (120Hz or better).
MacBook and MacBook Pro
Whether or not Apple unveils the new Mac Pro and monitor this year, we expect an update to the MacBook line at WWDC. Major design changes to the MacBook Pro are not expected, but we certainly think Apple will update to new processors (either the quad-core Kaby Lake refresh, or maybe even a mobile version of that awesome Intel/AMD collaboration chip).
iOS 12
WWDC is where Apple always takes the wraps off the latest iOS release, and that's certainly going to happen again this year. iOS 12 is said to introduce fewer new features than past versions, with Apple taking the time and effort to improve software quality, reliability, and performance. You can read more about that here.
The WWDC unveiling of the latest iOS (and macOS) are often immediately followed by a developer beta, so app developers can start preparing their apps to take advantage of new features when the iOS update goes out to Apple customers in the fall.
macOS 10.14
Just like the next iOS, macOS development is said to be taking this year to focus on reliability and performance rather than new features, though one could say 10.13 "High Sierra" is already a maintenance release of 10.12 "Sierra."
Yes, of course there will be some new features, just as iOS 12 will have new features, but don't expect a lot of dramatic user-facing changes.
iPhone event: September 2018
Apple holds a separate event each September to announce the new iPhone models for the year, and often one or two other products. So far, it has always been held on a Tuesday or Wednesday in the 2nd week of September. 
Following that pattern, this year's event will almost certainly take place on September 11 or 12.
Three iPhones
This year's iPhone models should be announced in September, but we don't know what they'll be called. "iPhone XS" seems like an odd choice. Apple skipped iPhone 9, but we don't see the company taking a step back to announce iPhone 9 after iPhone Ten. 
Whatever they're called, current rumors point to two models that are very similar to the iPhone X—one the same size as the X, and one larger. These could best be though of as the "S" model of the iPhone X, whatever Apple ends up calling it. Also on tap may be a less expensive LCD-based phone with an X-like design (taller display, super small bezels, no Touch ID). We round up all the iPhone 2018 rumors here.
Apple Watch
The first Apple Watch was introduced in the September 2015 event, with Series 2 announced in 2016 and Series 3 in 2017. We haven't heard any rumors of a Series 4 on the way, but this is probably when such a device would be unveiled.
Apple TV
The 4th generation Apple TV and Apple TV 4K were both announced at September events—2015 and 2017 respectively. Apple does not usually release new Apple TV hardware every year, so it's doubtful that the company is ready to show a successor to the Apple TV 4K just yet. But we could hear about a price drop and some major new software features or services.
AirPods 2
We've heard rumors on and off about a successor to its popular AirPods true wireless headphones, but nothing concrete. AirPods were first introduced at the September 2016 event. Might we hear about its successor two years later?
We have no idea what to expect from AirPods 2, but we have our wish list: shorter stems, longer battery life, better sound quality, and maybe even active noise cancellation.
Special event: October 2018?
Apple does not follow up its big September iPhone event with an October event every year. There wasn't one in 2017 nor in 2015, but there was an event in October in 2012, 2013, 2014, and 2016. It's sort of hit-and-miss, but Apple hasn't skipped two years in a row, so it seems like better-than-average odds of one taking place in 2018.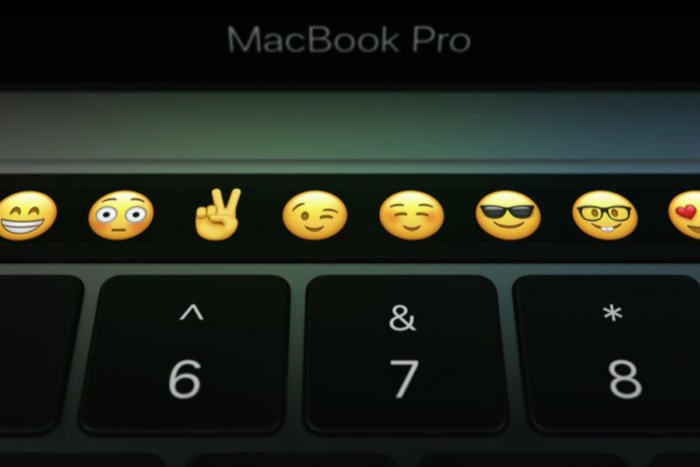 The 2016 event unveiled a new MacBook Pro, introducing the Touch Bar.
In 2014, the event introduced the iPad Air 2 and the new iMac.
2013's October event brought us the iPad Air, a new iPad Mini, and updated MacBook Pro. 
It's anyone's guess as to what Apple will introduce at its October event, if it holds one. If we don't hear about new iPads in the Spring event (or if we hear about regular iPads but not a new Pro model with Face ID), I would expect it to show up here. And, while it would be painful to wait this long for the introduction of new Mac laptops, it's not entirely unprecedented.
This story, "Apple's event calendar: When is the next Apple event?" was originally published by Macworld.