Updated 10/18/18: Apple's October event has been scheduled for October 30 in New York.
Apple doesn't often participate in big industry-wide events like CES or E3. The most valuable company in the world holds it own events, thank you very much. Several times a year, Apple invites the press and industry professionals out to a theater to hear all about its latest products and services. Apple calls these "Special Events," and streams them online to its millions of fans.
There's also WWDC, Apple's Worldwide Developer Conference, a multi-day event in the middle of the year focused on sessions for developers, helping them make the most out of the latest Apple tools and products. It kicks off with a big keynote that serves to announce new products (typically the latest versions of iOS and macOS, as well as a few hardware products).
Apple usually announces the exact dates of its special events only a couple weeks in advance, but it tends to hold events at similar times from one year to the next. Here's a list of the events we expect Apple to hold in 2018, and what we expect it to announce there.
The next Apple Event: October 30, 2018
Apple has sent out colorful, creative invites for a new press event on October 30, 2018 at 10am EDT. The event will be held at the Brooklyn Academy of Music in the Howard Gillman Opera House.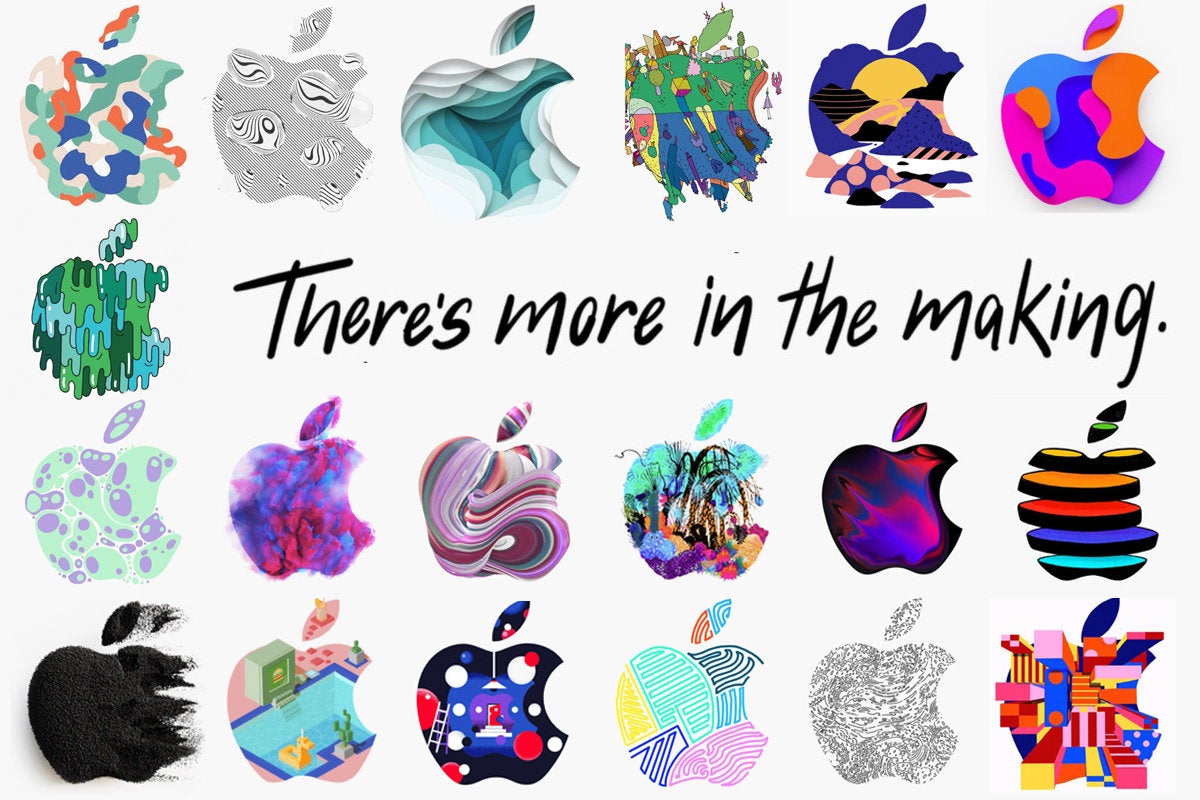 Apple always does includes a unique piece of artwork and a tagline that can give us a clue about what is going to be announced. For the October event, Apple put a different creative Apple logo on every invitation (a first!), with the tagline "There's More in the Making."
This ties in with what we expect Apple to announce at the event: new iPad Pros, potentially with USB-C, a new Apple Pencil, and Face ID, and more. Apple is likely to pitch it as a serious tool for creative professionals, in line with the announcement that Adobe Photoshop is on its way to iPad.
What else might Apple introduce? We're still waiting on AirPower, but we're not holding our breath.
Apple is rumored to be close to releasing a new replacement for the MacBook and MacBook Air—a single new lower-cost, thin-and-light laptop with retina display. This would be the best time and place to announce that, if it's ready.
We round up all the iPad Pro 2018 rumors here.
Future Apple events: Not until 2019
After the October event, we don't expect Apple to hold another official gathering to show off new hardware and software until the spring of 2019, at the earliest. 
Our best guess (and this is only a guess) is that there will be an event in March that will focus on Apple TV and all the new TV shows and series Apple has in the works, and possibly other media-related hardware like new AirPods or over-the-ear headphones.
This story, "Apple's event calendar: When is the next Apple event?" was originally published by Macworld.