Updated
Windows 10 Fall Creators Update review: This could be Microsoft's biggest Windows yet
We'll explain why Windows 10's Fall Creators Update is worth your time in our review. Here's what's different this time around: There's new hardware, too.
Video Playback stretches battery life
One of my candidates for best underappreciated feature within the Windows 10 Fall Creators Update is an Apps setting called Video Playback, which smartly recognizes that one of the most popular uses of a laptop on a plane flightis to watch recorded video. Provided you have compatible hardware, Video Playback allows you to optimize your streaming or recorded videos for one of two things: video quality—including support for HDR video—or to maximize battery life. 
On my test Surface Pro 4, improving video made marginal improvements to the video quality. But optimizing for battery life—which included the option to play video back at a lower resolution, which I barely noticed—really made a significant difference in our battery rundown test, which loops a 4K video: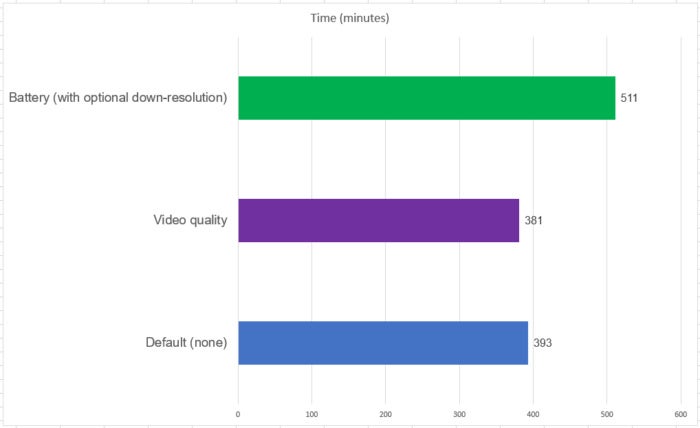 Note that these improvements apply only to apps that use Windows 10's video platform, including the Movies & TV app, but also third-party video apps from the Store such as Netflix, Hulu, and Vudu. YouTube seemed to be unaffected.
OneDrive on Demand: All the files, none of the space
One of the small, long-awaited conveniences within the Windows 10 Fall Creators Update is OneDrive Files on Demand, the "placeholder" technology for syncing files with OneDrive. When Windows 10 launched, syncing files with OneDrive put one copy of the file on your hard drive, and another in the cloud. Given that OneDrive allows up to a terabyte of OneDrive storage with an Office 365 subscription, this was untenable.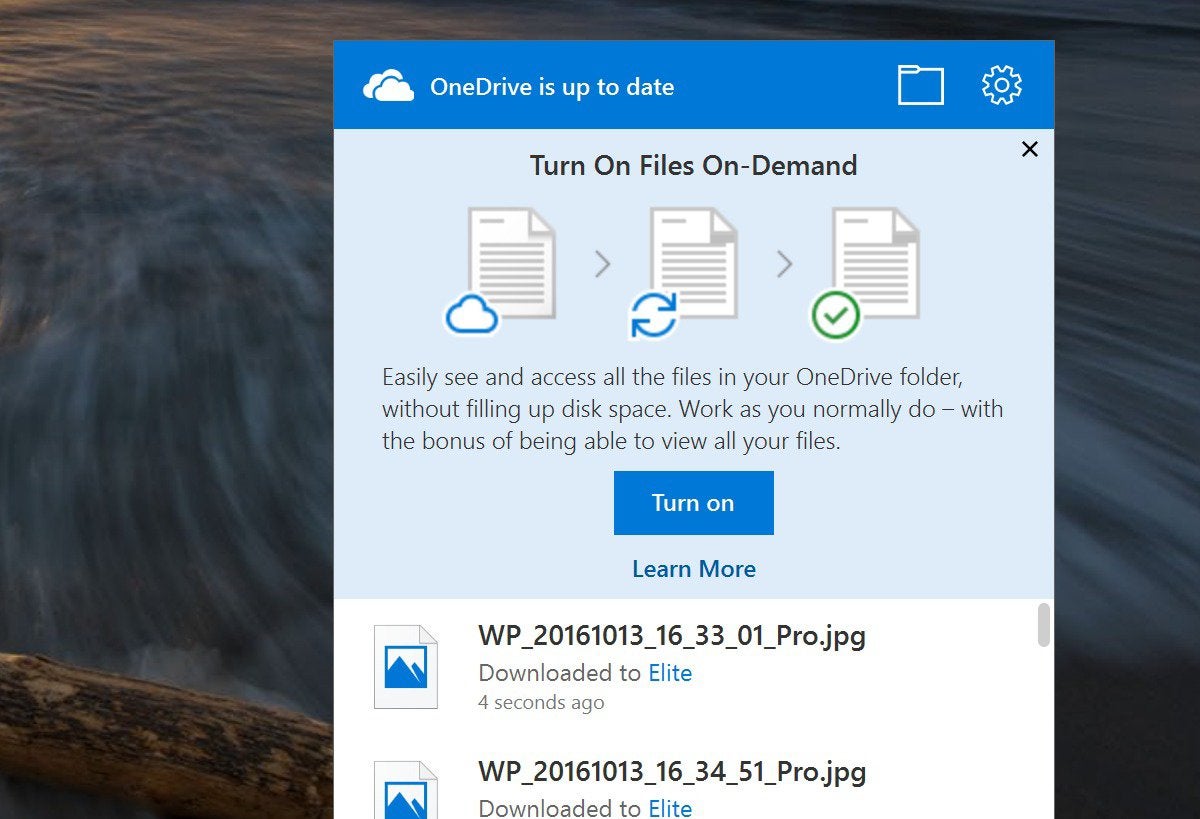 Now, OneDrive has returned to the "placeholder" model of Windows 8.1. Instead of storing a file on your hard drive, the file is essentially a shortcut to the actual copy stored on OneDrive. using a fraction of the space, and without launching an app or website. (You'll still have to download any files stored on OneDrive before you can use them.) Now, there's no reason not to mirror your entire OneDrive on your PC.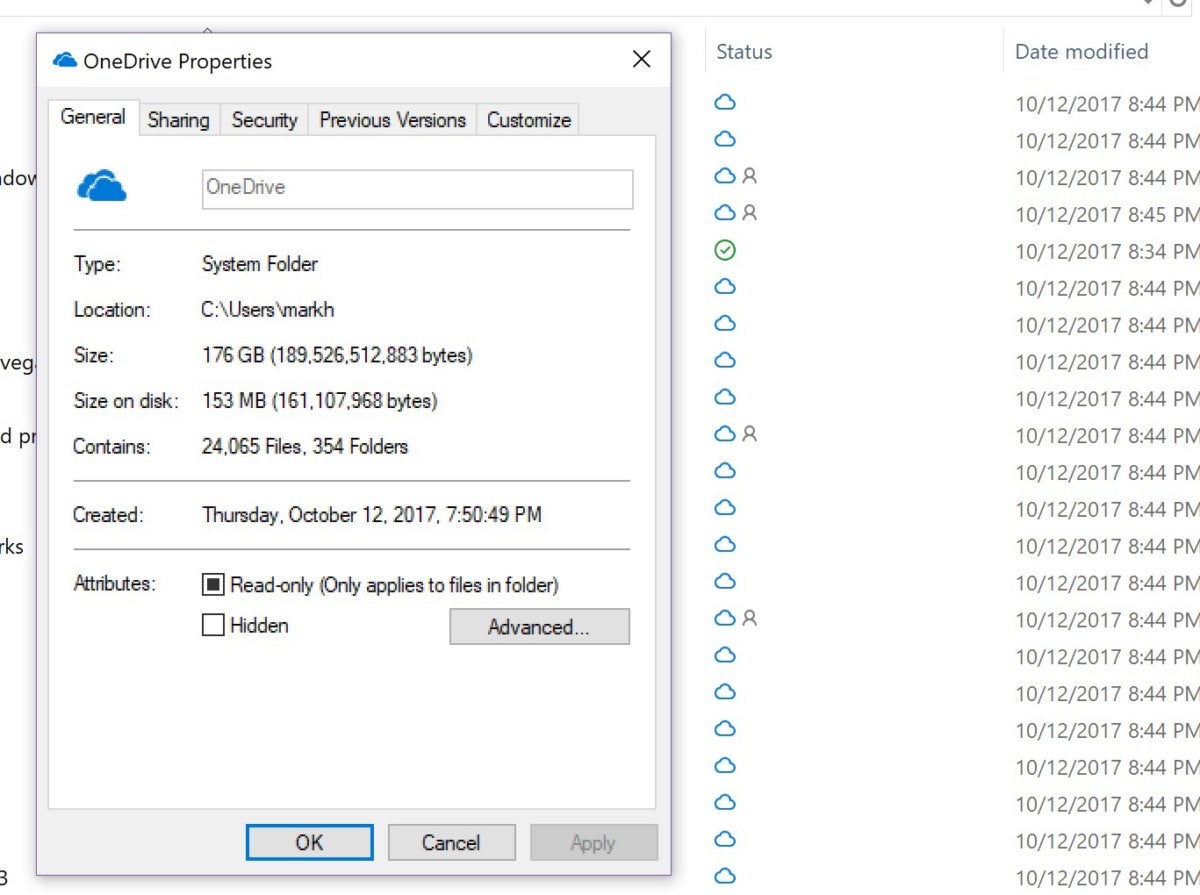 Security improvements include a better PIN
For users, there are two important security additions to Windows 10's Fall Creators Update. In the Creators Update, Microsoft added something called Windows Defender Application Guard: a sandboxed instance of Edge that protected users' PCs from any drive-by malware on the web. The Fall Creators Update allows those users to enjoy more web features, and store downloads and cookies, within the protected environment.
You'll probably like another security feature even better. The PIN code you've used to secure Windows now accepts letters and special characters as well as numbers. It's still just four characters at a time, but you can make the PIN harder to guess.
Edge evolves into an excellent PDF reader
Previous Windows updates made Edge the star. Here, the focus is on optimizing Edge as a PDF reader, no Adobe Acrobat needed. New capabilities include fillable fields, markup, and even the ability to ink a digital signature right within Edge. All told, Edge is now the best of all browsers at handling PDFs—though power users will want more. Read our thorough hands-on of Microsoft Edge as a PDF reader for more information.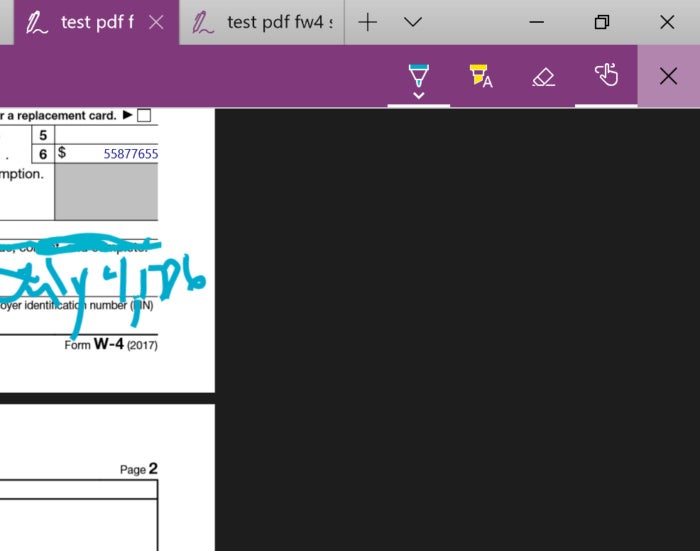 Edge also gains a few minor powers. You can annotate ebooks and pin websites to the taskbar within Edge. If you prefer to run an app like Slack as a web app rather than a dedicated app, it works, though Edge reloads the page every time you check it. Microsoft added the one Edge feature whose omission drove some people absolutely nuts: full-screen mode, F5. Yep, it's finally here.
Inking, dictation, eye control and more
Having learned that Microsoft's chief executive Satya Nadella is father to a special-needs child, the new input modalities that Microsoft has introduced have taken on a new significance. Here are all the ways Windows 10's Fall Creators Update lets you interact with your device, beyond keyboard and mouse.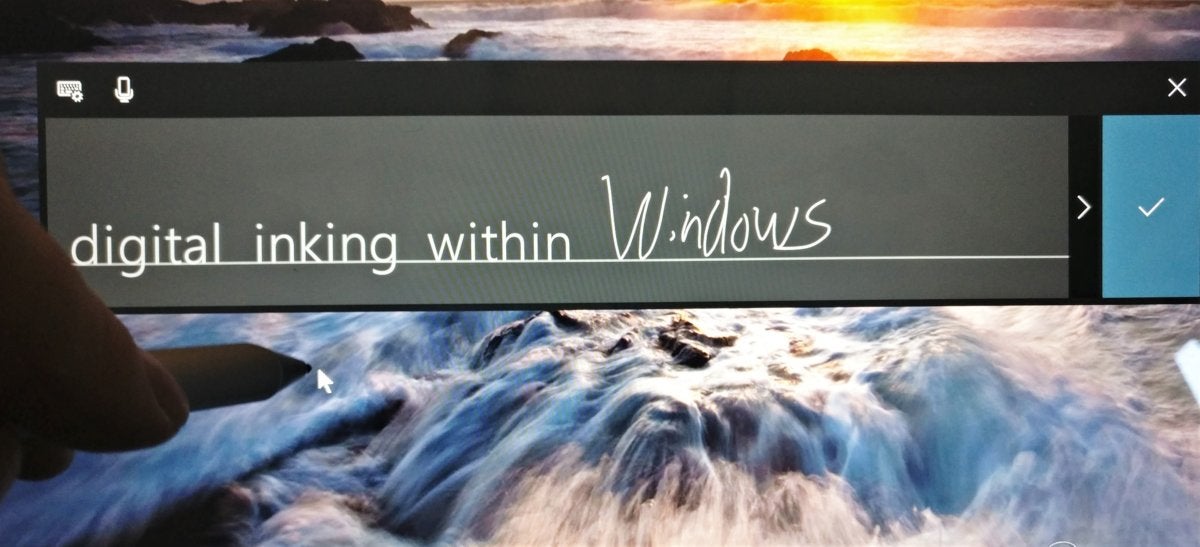 The new Surface Pen is mightier
Microsoft sees the pen as a tool for digital artists as well as everyday users, and for the latter, the Fall Creators Update brings welcome improvements. Unlike the addition of Windows Ink to the Anniversary Update, the inking improvements within the Fall Creators Update are more fundamental. There's a glitchy "Find My Pen" feature to help you find a lost pen (just add back the Surface pen loop, already!), and the ability to scroll and select text with the pen that feels a bit forced.
I'm really impressed by how well Windows now reads electronic inkstrokes, though. The inking window now "floats" to where you need it, and about any combination of cursive and printing is reliably understood. (Exactly how good is inking within Windows? Find out in our separate story.)
Dictation comes to the fore
Though dictation has lived within Windows since Windows Vista, you've probably never used it. It's been hidden within the Control Panel, it requires training and a headset, and it's clumsy and painful to use. Now, it's right out in the open: the WIN+H key turns it on, and you can begin dictating in Word, PowerPoint, a webpage, or just an ordinary text field.
Two things hamper dictation within Windows: accuracy and control. Even if Windows achieved 90-percent accuracy, that still would require 10 corrections for every 100 words. Unfortunately, Windows' accuracy is somewhat south of that, maybe 80 percent or so. Even worse, correcting mistakes is simply too clunky to be useful, with oral commands that you'll struggle to master. I was pleased, though, to see that some technical jargon ("ransomware") was recognized and correctly transcribed.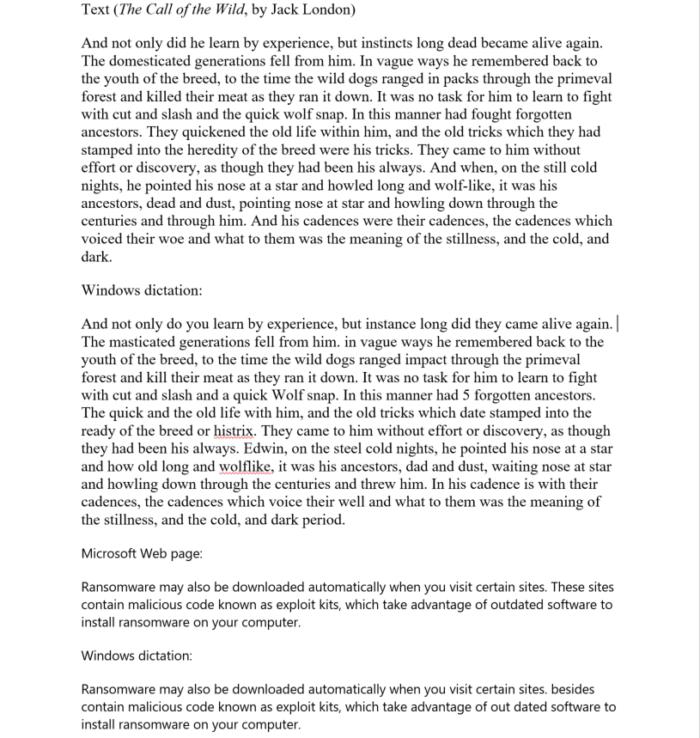 Eye Control: Assistive today, productive tomorrow?
Windows 10's Fall Creators Update includes a brand new input modality: Eye Control, an assistive eye-tracking tool for those with degenerative nerve diseases and related disorders. Like mixed reality, it requires dedicated hardware—specifically a Tobii 4C eye tracker, for now.
Essentially, eye tracking replaces a mouse: You look at a spot on the screen, and your cursor follows your gaze. Lingering there for a moment brings up an overlay for you to fine-tune and then click your selection. In keyboard mode, users can either "type" out words, or use a mobile-phone-like keyboard and predictive guesswork to speed things up. The entire process is slow but surprisingly functional, even if a typical user would vastly prefer either a mouse or touchscreen. 
Next page: Phone/PC integration, Windows Mixed Reality, and bottom line.
At a Glance
Microsoft Windows 10 Fall Creators Update

The Microsoft Windows 10 Fall Creators Update is the company's most ambitious upgrade to date, adding mixed reality and better iOS/Android integration to a solid suite of creative apps, including augmented reality.

Pros

Trio of creative apps pushes into 3D, augmented reality
Dictation, improved pen support improve ways to interact with PCs
OneDrive Files on Demand, battery optimizations are useful upgrades

Cons

Success of mixed reality is an enormous question mark
Phone integration will be challenging in a post-Windows Phone world
Microsoft's reluctance to promote features is a real concern
Shop Tech Products at Amazon