Best TV streaming service: SlingTV vs. Hulu vs. PlayStation Vue, and all the rest
Which streaming TV bundle is the best deal for cord cutters? Our head-to-head reviews hash it out.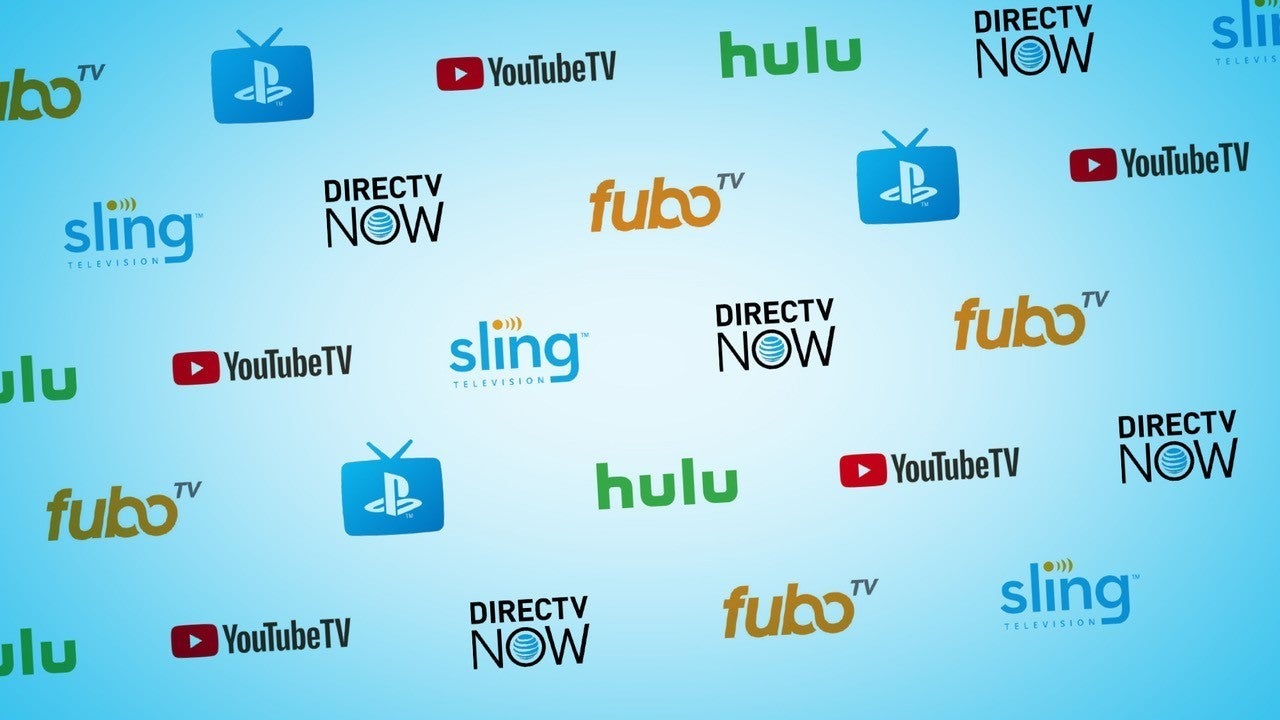 It's great what a little competition will do. Ever since cord cutting became a genuine trend, TV networks and pay TV providers have scrambled to bring their channel bundles to the internet.
But with more competition comes more confusion. Between Sling TV, PlayStation Vue, DirecTV Now, Hulu with Live TV, YouTube TV, FuboTV, and Philo, prospective cord cutters who still want a bundle of traditional TV channels have a lot to consider before making the leap. And while these services tend to be cheaper and more flexible than cable, each comes with its own quirks and caveats.
We created this guide to make your decision easier. It compares the features of all the current TV streaming bundles, lists which devices each one supports, provides a full side-by-side channel list, and provides our bottom-line recommendations. It also links to our in-depth reviews, where you can learn more about how each bundle works. Read on for our best streaming bundle picks, a whole bunch of handy charts, and our individual reviews.
Best TV streaming service
Despite a recent price hike in many markets, PlayStation Vue's $45-per-month Core package remains the best value for a combination of primetime broadcast shows from all four major networks, ESPN channels, regional sports networks, and cable news. A new $10 per month sports pack also adds several premium sports channels including NFL Redzone, which some one-size-fits-all bundles don't even offer.
PlayStation Vue also wins on features and app support. It supports 60-frames-per-second video on most sports and news channels; it includes a 28-day DVR with no storage limits at no extra charge; it allows up to five user profiles; its layout seamlessly blends live, on-demand, and DVR content; and it's available on all major streaming devices save for Microsoft's rival Xbox One console. If you want to cut cable without overthinking it, this is the bundle to get.
Best budget TV streaming service
Regardless of what the marketing folks say, Sling TV is not a la carte TV. But it does offer a less-expensive starting point than most other streaming bundles. The $20-per-month Orange plan is almost cheap enough to serve as a de facto ESPN subscription, while the $25-per-month Blue plan combines regional sports with loads of popular entertainment channels. From there, you can tack on several add-on channel packs and still possibly come out ahead of other bundles.
Sling TV's apps have also improved over the past couple years, adding more personalized menus, a proper grid-based channel guide, and a $5-per-month DVR add-on with 50 hours of perpetual storage. With higher video quality and a few more features, it could top PlayStation Vue at any price.
A highly anticipated TV streaming service 
As of this writing, Hulu's streaming bundle is still in beta (which is why we haven't assigned it a bottom-line score), but it's a compelling package that combines popular cable channels with access to Hulu's existing on-demand catalog for $40 per month. The interface also has some clever ideas about how to discover new shows, though it's in need of some streamlining. That's one of the things Hulu is working on before it lifts the beta tag.
Other options to consider
YouTube TV might be the best streaming bundle for some people, but it's not available throughout the U.S, since Google is only launching the service in markets where it can carry most major broadcast networks. And for now, you need a Chromecast, Android TV device, or AirPlay (on an Apple TV) to watch YouTube TV on televisions. (Update: YouTube TV is now available on Roku, and is headed to Apple TV soon. We'll update our recommendations after evaluating the new apps.)
DirecTV Now has a lot of navigational quirks, and it's currently the only streaming bundle that lacks DVR service. But it's still worth considering if you have one of AT&T's newer unlimited wireless plans, which brings a $25-per-month discount on all DirecTV Now packages. It's also the only bundle that faithfully reproduces 60-frames-per-second video on every applicable broadcast.
FuboTV is a $45-per-month sports-centric bundle that doesn't include ESPN channels. Strange as that sounds, it does free up room for other channels, such as Fox Soccer Plus and Eleven Sports at a much lower cost than with other bundles.
Philo is the only streaming bundle that has no sports channels. As such, it only costs $16 per month, with channels from AMC, Viacom, Discovery, and A&E. Philo is a fine supplement if you can get prime-time shows and sports from an antenna.
TV streaming features and channel guide
Ready to dig deeper? Below you'll find even more information to help make your decision.
Let's start with local channels. In many markets—especially those outside of major cities—live feeds are not available due to ongoing rights negotiations with local broadcast affiliates. In lieu of those local feeds, most streaming bundles offer primetime on-demand programming from whatever major broadcast networks they carry. (The sole exception is YouTube TV, which has opted to stay out of markets where it can't offer live local coverage.)
To see which local stations are available in your area, visit the websites for Sling TV, PlayStation Vue, DirecTV Now, Hulu with Live TV, FuboTV, and YouTube TV.
The chart below provides even more information on the features that each streaming bundle offers:

To see which specific TV Everywhere apps each service reports, check out the support pages for Sling TV, PlayStation Vue, DirecTV Now, Hulu with Live TV, and FuboTV (along with this Reddit page for YouTube TV).
Of course, none of those features will do you any good if your devices don't support the streaming service in question. Here's a rundown of which bundles work on each major streaming platform:

Finally, here's a chart showing all the channels you can get through TV streaming bundles, and the minimum price you'll have to pay to get each one. If you see a "+" sign, that means the price is in addition to the cost of a base package. It's a large chart, so you might want to click on it to view in full screen: You can also download it, although you'll need to do that each time we update it. This version was created January 31, 2017.
TV streaming service comparison
Our TV streaming bundle reviews
For deeper dives into each streaming bundle, check out the reviews below.
Shop Tech Products at Amazon