Nvidia GeForce GTX 1080 Ti review: The monster graphics card 4K gamers have been waiting for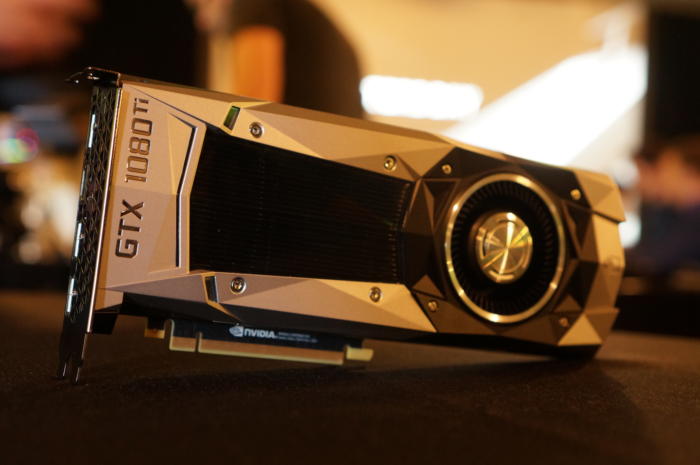 Nvidia's mighty Titan has fallen, as it always does.
Jaws dropped when the second-gen Titan X stomped onto the scene in August, and for more reasons than one. The monster graphics card was the first to ever flirt with consistently hitting the hallowed 60-frames-per-second mark at 4K resolution with everything cranked to 11—but that privilege cost a cool $1,200. Fast-forward five months: Nvidia's teasing the GTX 1080 Ti as the "ultimate GeForce" card, with more performance than the Titan X for just—"just"—$700. That's what the GTX 1080 Founders Edition cost at launch, and Nvidia says the Ti stomps the base GTX 1080.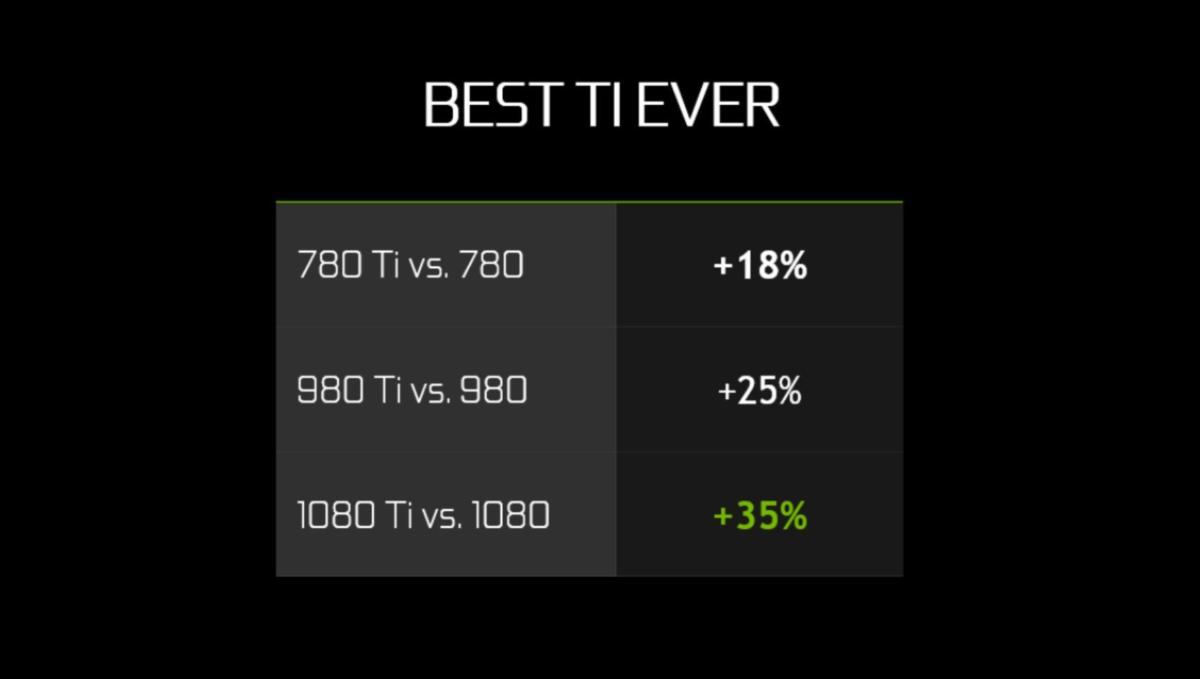 Graphics-card lust truly is the cruelest obsession.
But does the GeForce GTX 1080 Ti live up to Nvidia's hype? Is this the 4K-capable graphics card that gamers flush with tax-return money have been waiting for?
Yes. Oh my, yes. Let's dig in.
Meet the GeForce GTX 1080 Ti
Nvidia's Pascal GPU architecture launched almost 10 months ago, so you won't find many surprises lurking underneath the GeForce GTX 1080 Ti's aluminum Founders Edition shroud. Here's a look at its technical specifications: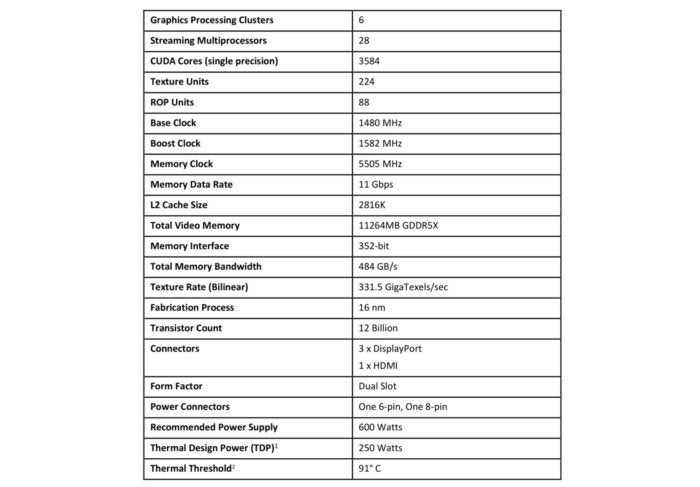 The most eye-opening revelation may be simply how little Nvidia's nerfed the GTX 1080 Ti in comparison to the Titan X. Both are built around on the same GP102 graphics processor; the GTX 1080 Ti drops the render output unit (ROP) count from 96 to 88, as well as a single 32-bit memory controller that results in the card packing 11GB of cutting-edge GDDR5X memory with a 352-bit bus, compared to the Titan X's 12GB and 384-bits, respectively. But that's compensated for by higher GPU and memory clock speeds on the GTX 1080 Ti, which actually result in greater overall memory bandwidth for the $700 board. The two cards are otherwise identical.
Most gamers could never afford the Titan X, however, and the $700 GTX 1080 Ti's firepower vastly outstrips the now-$500 GTX 1080. Nvidia's new card offers over a thousand more CUDA cores than its cousin—3,584 versus 2,560—as well as 24 additional ROPs and 40 percent more texture units. The vanilla GTX 1080 was the most badass graphics card ever created when it launched less than a year ago and the GTX 1080 Ti blows it away on paper.
Needless to say, the generational jump from the GeForce GTX 980 Ti (which is comparable to the newer GTX 1070) to the GTX 1080 Ti is significant as well.
Nvidia sure isn't taking the looming threat of AMD's enthusiast-class Radeon Vega cards lightly.
The GTX 1080 Ti requires the same 250-watt TDP as the Titan X, which means that unlike the vanilla GTX 1080, it can't be powered by a single power pin. Instead, it needs both an 8-pin and 6-pin connector.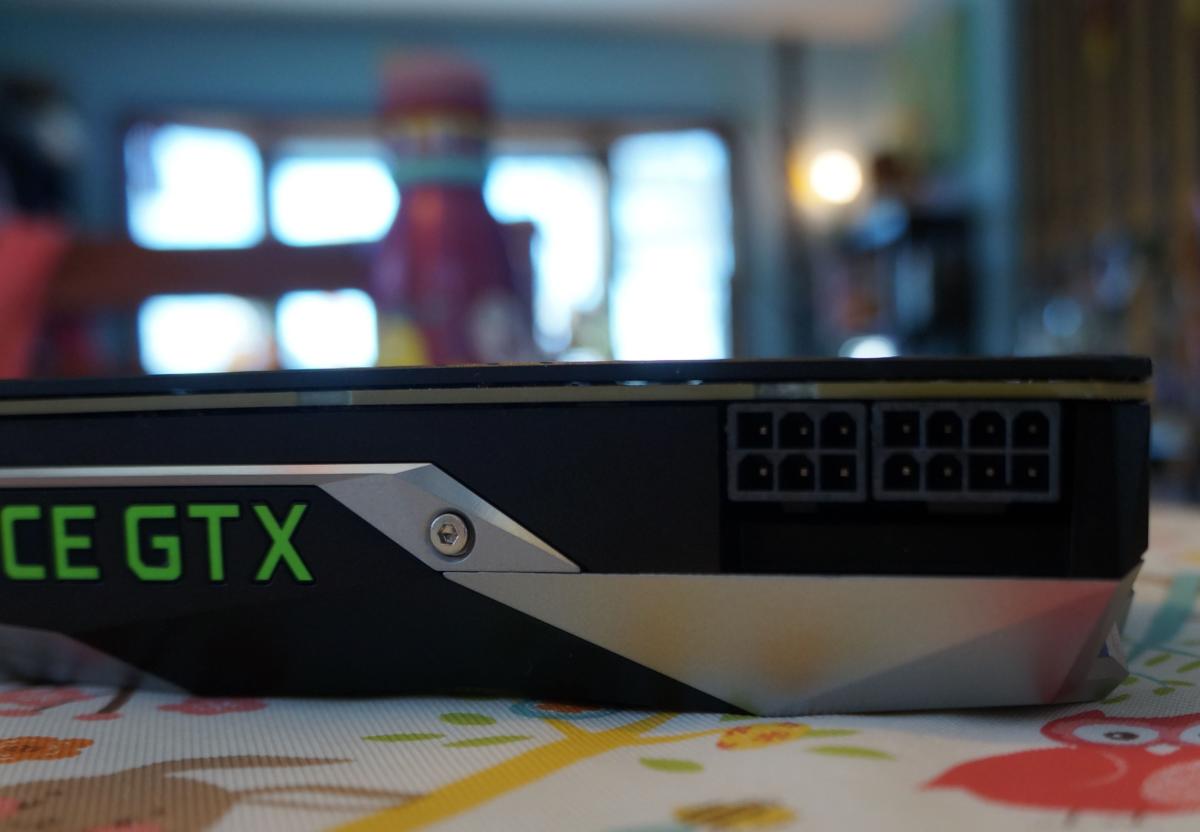 Nvidia's also tweaked the GTX 1080 Ti's power delivery system compared to other GTX 10-series cards, moving to a 7-phase 2x dual-FET power design intended to deliver cleaner power for higher clock speeds. In fact, while many (but not all) GTX 10-series GPUs have been able to hit 2GHz clock speeds with manual tweaking, Nvidia is actively touting 2GHz overclocking speeds with the GTX 1080 Ti—though overclocks can always fall prey to the whims of the silicon lottery.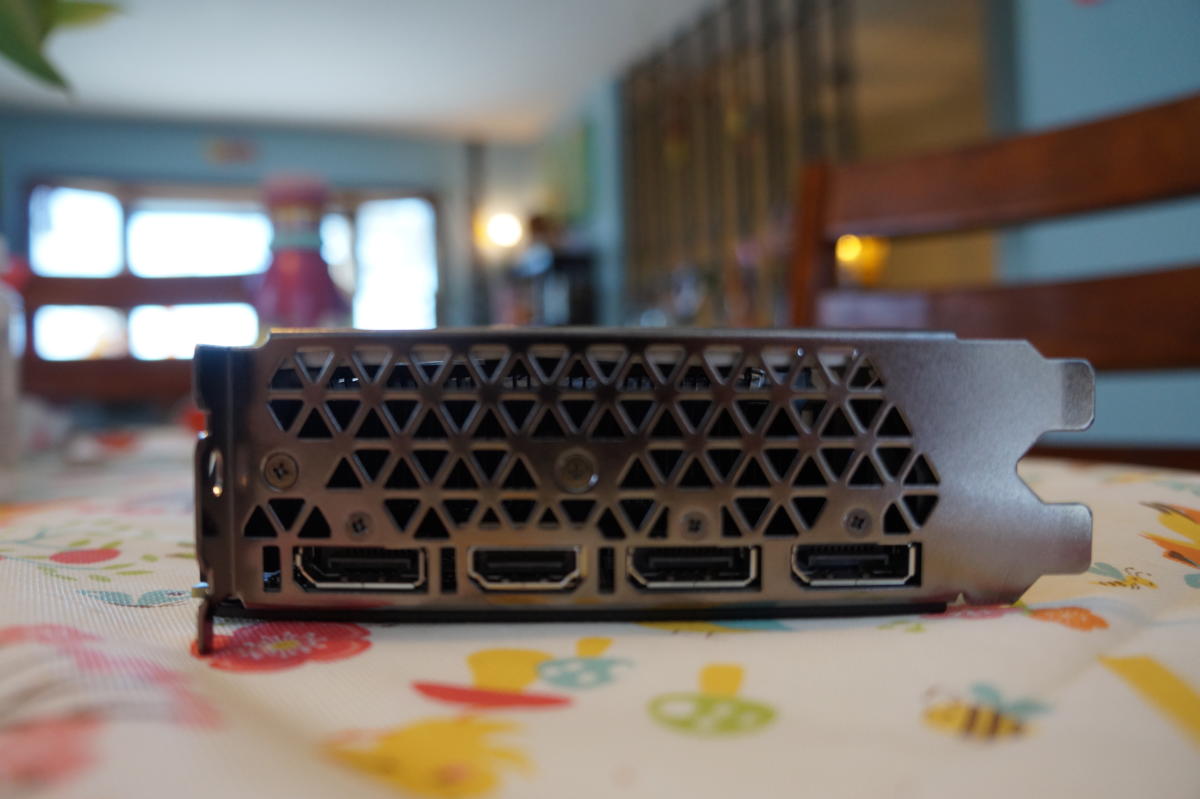 Higher clocks demand better cooling, of course, and Nvidia redesigned the GTX 1080 Ti's cooling system to have twice the airflow of the GTX 1080. Doing so required the removal of the DVI connector found on the other GTX 10-series graphics cards, though Nvidia thoughtfully includes a short DisplayPort-to-DVI cable in the GTX 1080 Ti's box, along with a GeForce sticker you can slap on the outside of your rig. The rest of the GTX 1080 Ti mimics the aesthetics of other Founders Edition cards, complete with a snazzy backplate featuring a removable section for multicard (SLI) setups.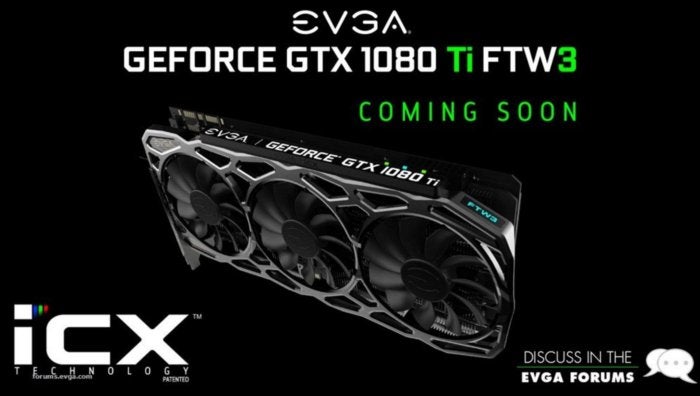 Not a fan (har har) of the blower-style cooler on Nvidia's Founder Edition cards? Fear not: Custom GeForce GTX 1080 Ti variants are on the way from Nvidia partners like EVGA, Zotac, and Asus, though no concrete pricing or release-date information has been revealed yet. (Nvidia says it expects to see custom cards released later in March, however.) And unlike the higher prices of the GTX 1070 and GTX 1080 Founders Edition cards—which many gamers viewed, rightly or wrongly, as an "early-adopter tax"—Nvidia isn't charging a premium for its GTX 1080 Ti.
The GTX 1080 Ti packs all the same underlying features and software niceties as the rest of the GTX 10-series lineup, from enhanced DirectX 12 support to cutting-edge memory compression to those sweet, sweet supercharged Ansel screenshots. We covered all those in-depth in PCWorld's original GTX 1080 review. As a cherry on top, the Game Ready driver Nvidia's releasing for the GTX 1080 Ti's launch also supercharges DX12 performance on all modern GeForce cards, the results of which are present in today's test figures.
Enough blather. Let's benchmark!
Next page: Test system info, performance results
At a Glance
GeForce GTX 1080 Ti Founders Edition

PCWorld Rating

Nvidia's GeForce GTX 1080 Ti is the most powerful graphics card ever, capable of no-compromises 4K gaming. It's cheaper than expected, too.

Pros

The most powerful graphics card ever released
Can power no-compromises 4K gaming
No hotter than vanilla GTX 1080 despite big performance boost
DisplayPort-to-DVI adapter included in box

Cons

Reference-style cooling isn't as efficient as custom coolers
Shop Tech Products at Amazon
Popular on TechConnect
Start your new computer off right with solid security tools, productivity software, and other programs...
Our top picks feature the best tech advances in portable PCs, from new CPUs and GPUs to new materials.
These graphically intense PC games crank the eye candy to 11—and make your PC sweat while they're at...