Dials Calendar review: iPhone app puts a unique spin on daily events
Dials Calendar presents each day's events on a dial instead of a traditional list view, and syncs with popular cloud-based calendar services.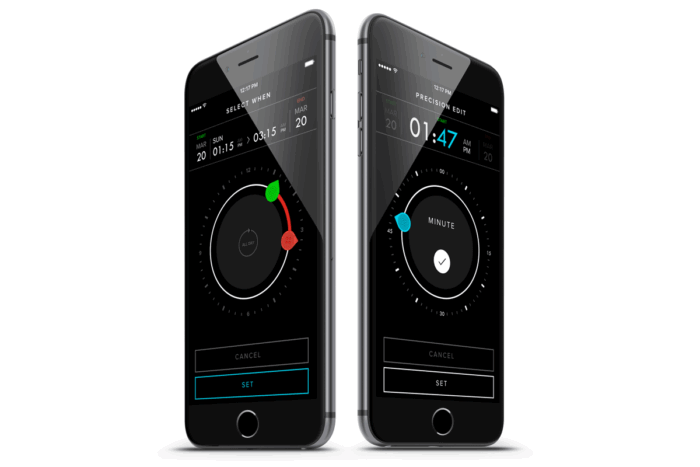 At a Glance
Dials Calendar

Macworld Rating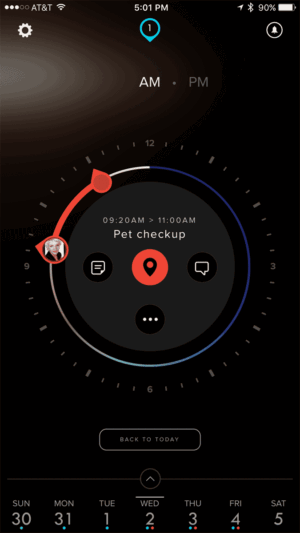 It seems everyone has a favorite calendar app, but it's rarely the one Apple ships with iOS. I've tried many over the years, finally settling on Fantastical 2, along with Calendars 5 and BusyCal for their traditional month views. If you tend to focus on 12 hours at a time, there's a new solution with a different look and feel.
Dial up events
Dials Calendar (free on the iTunes Store) eschews traditional week and month views in favor of a unique approach. The dark user interface feels nothing like other calendars you've used, with events for the current 12-hour period appearing as colored pins placed around a clock dial at the scheduled time, and a running countdown to the next scheduled event.
A tap or swipe narrows the focus to morning or evening events, and the weekly calendar across the bottom expands to show an entire month, with color-coded dots that match synced calendars (iCloud, Google, Outlook/Exchange, or a standalone Dials account). Tapping a pin expands to reveal event duration, with options to add notes, view locations in Apple Maps, chat with attendees, or view a detailed summary.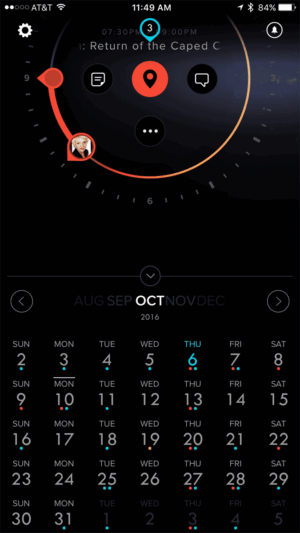 One day at a time
The clock motif works well for dragging start and end pins to establish event times, but all-day events require a complete 360-degree trip around the dial. Other than this cumbersome gesture, Dials can be comfortably used one-handed with your thumb. There's a dropdown menu at top to display all-day events in a list, but otherwise you never get a complete 24-hour view.
I really like how Dials integrates with contacts, adding a personal touch by displaying photos of who you're meeting with, along with maps of each location. But without an Apple Watch app and native display support for iPad, Dials isn't yet a replacement for my favorite calendar(s).
Bottom line
Dials Calendar puts a spin on traditional calendar apps, but the unique approach works best for those focused on one day at a time.
This story, "Dials Calendar review: iPhone app puts a unique spin on daily events" was originally published by Macworld.
At a Glance
Dials Calendar

Macworld Rating

Pros

Unique clock-based design with dark user interface
Support for major cloud-based calendar services
Countdown to next event

Cons

Clock approach works best with lighter schedules
Finger gymnastics required to add all-day events
No Apple Watch, native iPad support
Shop Tech Products at Amazon
Popular on TechConnect
Start your new computer off right with solid security tools, productivity software, and other programs...
Our top picks feature the best tech advances in portable PCs, from new CPUs and GPUs to new materials.
These graphically intense PC games crank the eye candy to 11—and make your PC sweat while they're at...
The Huawei Watch 2 Classic isn't a bad watch by any means, but it doesn't meet the lofty expectations...
Music streaming services are great. If you'd like to try one, Amazon is offering two months for free...
A website with an image directory that uses $MFT in its name is enough to crash Windows 7 and 8 PCs.