Xbox One S review: A great Ultra HD Blu-ray player with weak surround-sound support
Microsoft promises a fix in 2017, but today the game console doesn't pass high-def audio bitstreams such as Dolby TrueHD or Dolby Atmos to the rest of your home-theater gear.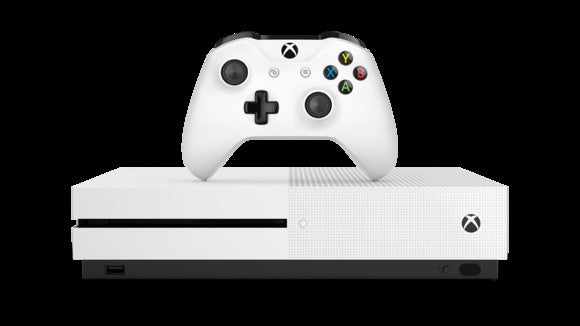 This review doesn't touch the gaming side of the Xbox One S. If that's what interests you, this review discusses some of that. We used use the same 2TB model for this evaluation, but the less-expensive 500GB model will do just as well if you plan to use the machine as an Ultra HD Blu-ray player, media renderer, and 4K video streamer.
Sadly, the Xbox One S isn't the best Ultra HD Blu-ray player because it currently doesn't send Blu-ray's high-definition audio bitstreams (Dolby TrueHD or DTS HD Master Audio) over HDMI. For that reason, the Xbox One S also cannot support Dolby Atmos or DTS:X. What it can do is decode that data and send multi-channel PCM (pulse code modulation) audio out, or it can send the older, lower-resolution Dolby Digital or DTS Digital Surround bitstreams (over either HDMI or an optical digital cable).
Microsoft promises to fix that shortcoming with its Windows 10 Creators Update sometime in 2017. In the meantime, home-theater aficionados would be better served by a conventional Ultra HD Blu-ray player, such as the Samsung UBD-K8500 or the Panasonic DMP-UB900.
Microsoft provides an HDMI input on the console, so you can connect your cable or satellite set-top box to the console and pass audio and video from the set-top box through to the Xbox One S. The box also has an infrared output for an IR Blaster, an optical S/PDIF out, a USB 3.0 port in front (it can support a keyboard, but not a mouse), a Bluetooth radio, ethernet, and an onboard 802.11ac Wi-Fi adapter.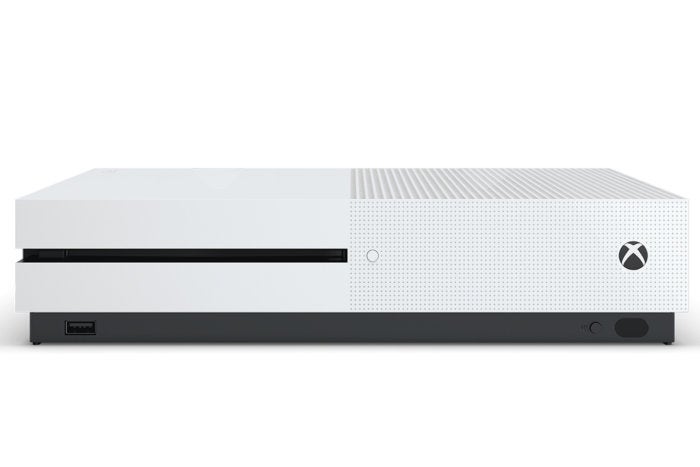 Microsoft's game console was a tad slower to mount Ultra HD Blu-ray discs compared to the purpose-built players we've tested, but it played every commercial and test disc we tried without a hitch. Like the competition, the Xbox One S also does a good job of upscaling 720p and 1080p, but you'll never mistake the results for 4K UHD. The competition is no better. Don't believe anyone's advertising hype on that score. We did prefer the colors in the Xbox One S's video output over the two dedicated players. The Xbox One S's colors looked warmer, for lack of a better word.
In our opinion, the Xbox interface is a bit too PC-like for a living-room entertainment device, not to mention its constant attempts to sell you stuff. But after some mild initial puzzlement, newbies will work things out. And once you've grown accustomed to the Xbox controller and its two-handed approach, you'll find you can move about very quickly.
You'll need an app for that
You'll need to download the apps required to play Ultra HD Blu-ray discs and media stored on external USB drives. Once installed, the Blu-ray app worked great, but the media player was only so-so.
There was one random "unable to play disc" error, but a quick cleaning of the disc seemed to solve that (they were probably our fingerprints anyway). On all of the approximately 50 other attempts, discs played fine though an occasional re-insert was required if the disc was in the unit when it booted.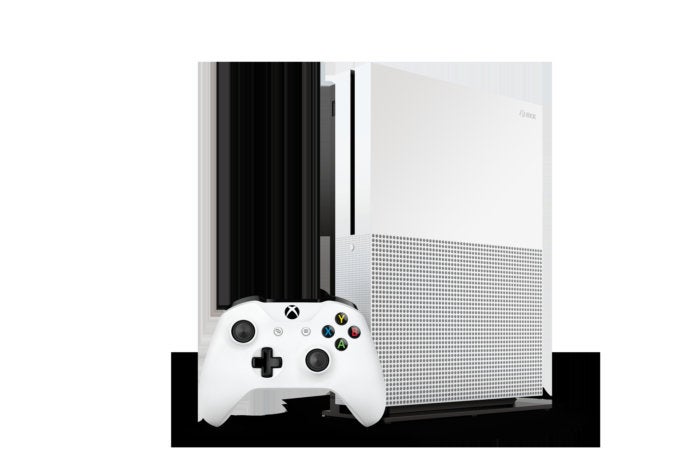 During the first viewing session, there were a few minor motion artifacts, but after two firmware updates, those seemed to disappear. Put succinctly, the Xbox One S is a very good Ultra Blu-ray player—for most people.
Things were a bit dicier when playing content stored on a USB drive using Microsoft's media player app. The good news is strong support for audio and image codecs. The Xbox One S can play FLAC, Apple and Windows lossless. MP3, WMA, and Apple M4V, as well as WAV files up to 7.1 channels and 96kHz/24-bit sampling rates/resolution. In addition to the usual support for bitmap, JPEG, and PNG images, there's also GIF support and—get this—support for both uncompressed and compressed TIFF files. That's old-school.
The bad news is that while the Xbox One S's Media Player understands MKV containers and plays MPEG-1, MPEG-2, and MPEG-4 files; AVI, and most h.264 video files very well, support for the majority of the 4K UHD files in HEVC (h.265) format that we use for testing was missing in action. Oddly, a 24-frames-per-second HEVC video would play, but not the 30- or 60fps versions.
Even worse, when we tried to play a file Media Player didn't support, file listings would disappear. Only a system restart would allow testing to continue. That got old very quickly, especially as the Xbox One S is pretty slow to start up. Hopefully, this will be fixed in the near future.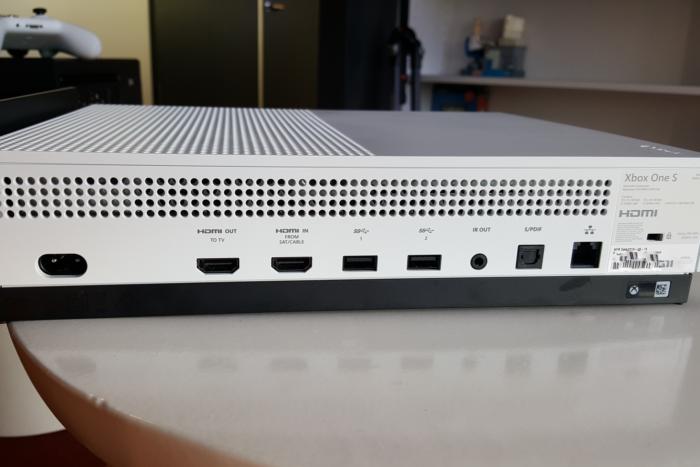 Is this the UHD Blu-ray player for you?
You'll find a host of apps and services at the Xbox store, including ones for all the big video-streaming players such as Netflix, Amazon, Hulu, and YouTube. Games? Come on, this is an Xbox. The Samsung and Panasonic have a couple of titles at most, but they're nothing like what you can get on Microsoft's gaming console.
The Xbox One S isn't a perfect UHD Blu-ray player at the moment, but it played every disc I threw at it. And when you tire of watching movies, TV shows, and other video content, you can play first-rate games. It would be an absolute no-brainer purchase—if not for its current inability to stream Dolby TrueHD and the like. If that's not an issue for you, it's a heck of an entertainment value.
This story, "Xbox One S review: A great Ultra HD Blu-ray player with weak surround-sound support" was originally published by TechHive.
At a Glance
Microsoft Xbox One S

TechHive Rating

This is a great Ultra HD Blu-ray player for most people, but home theater aficionados should steer clear. The game console won't stream high-def audio codecs such as Dolby TrueHD or Dolby Atmos today.

Pros

Nearly flawless as an Ultra HD Blu-ray player (in terms of video quality, that is)
Can stream 4K video from the internet
HDMI input for connecting and controlling a set-top box

Cons

Doens't support high-definition audio codecs such as Dolby TrueHD
Conventional media remote control costs extra
Loads discs slower than dedicated UHD Blu-ray players
Shop Tech Products at Amazon