Mos Go review: A flawed battery pack
For the time being, we can't recommend buying the Mos Go. The company is working on updated firmware to fix critical issues.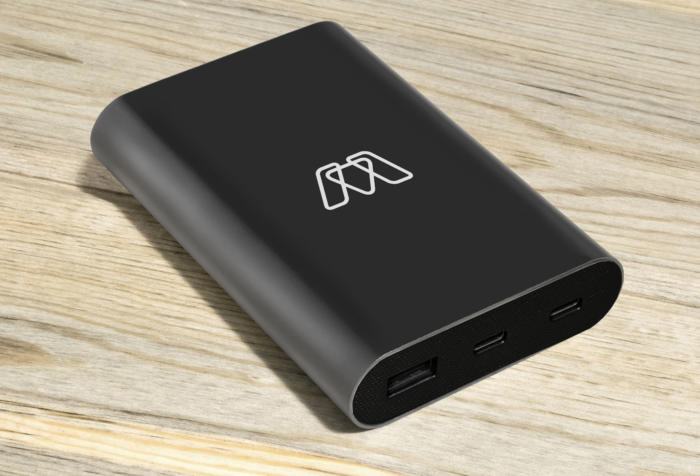 At a Glance
MOS Go USB-C Powerbank

Greenbot Rating
Note: The following is part of our roundup of USB-C battery packs. Go there for details on how we tested this device.
When I first opened the Mos Go battery pack, I pegged at as my top choice for a small, portable battery. I was so wrong.
From the initial charge, connecting it directly to a USB-C cable and wall adapter without any extra equipment, I felt as if it was taking far too long to charge.
Once it was fully charged, I tested the efficiency of its 12,000 mAh (44.4Wh) battery and it came in at a respectable 86.37%. At that point, I was loving its compact design, two USB-C ports and a single USB-A port.
Then I began to measure the amount of time it took to recharge, and was left puzzled by its recharge specs of 5V/0.579A. That means it takes a crazy 15 hours to charge the Mos Go from empty to full
I tested every USB-C cable and wall adapter I own in an effort to troubleshoot the puzzling charge time, with no luck.
In comparison, the biggest battery I tested was more than double this capacity and took under 10 hours to completely charge. And the RAVPower recharged in four hours using USB-C.
I brought up the issue with the team at Mos, and it seems a firmware update will correct the issue I experienced. Unfortunately, it's not something that I can load into the battery pack myself. I have requested a fixed unit when the team has one available, and will update this review if needed.
As for the rest of the unit, there's a dedicated USB-C port for charging (marked as OUT), another for the device itself (marked as IN), and a USB-A port for charging standard smartphones not in need of QC 2.0 and the like.
The indicator lights are just above the Out port, with a gentle shake bringing them to life to give you a quick glimpse at the current battery level of the Mos Go.
This story, "Mos Go review: A flawed battery pack" was originally published by Greenbot.
At a Glance
MOS Go USB-C Powerbank

Greenbot Rating

Unless they're able to correct the slow charging issue I experienced, this is one unit you should stay away from.

Pros

Small, lightweight
Well designed

Cons

Extremely slow recharging
Very expensive
Shop Tech Products at Amazon
Popular on TechConnect
Start your new computer off right with solid security tools, productivity software, and other programs...
These graphically intense PC games crank the eye candy to 11—and make your PC sweat while they're at...
The arrival of Steam has lured hordes of big-name games to Linux PCs. Here are some of the best Linux...