Monoprice Select Series Portable Cell Phone Charger review: USB-C battery pack falls short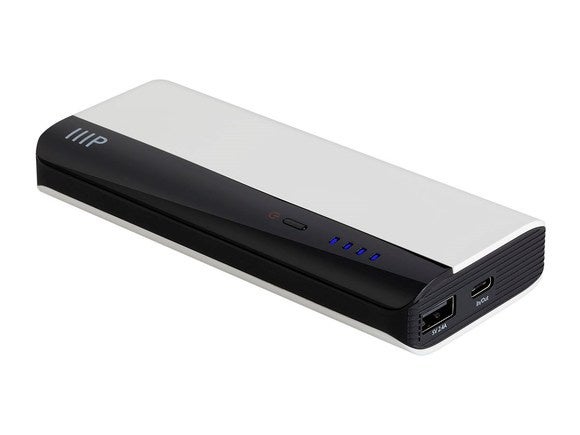 At a Glance
Monoprice Select Series Portable Cell Phone Charger for Universal/Smartphones, USB-C 10,000mAh Power Bank

Macworld Rating
The following review is part of our USB-C battery pack roundup. Click a link below to read the following:
The Monoprice Select Series battery performs well, has solid build quality, and comes from a company that handles warranty and other issues well. But it falls short among its peers. The Talentcell is a better bargain and weighs 10 percent less though it charges and discharges more slowly. And if you need more capacity, the Anker has double the available energy for about 70 percent higher price, weight, and length.
The Monoprice would be a strong contender if it weren't for the Talentcell, as Monoprice's entry charged a MacBook to 70 percent in just over two hours, performing well in terms of both speed and capacity.
This model has two ports, using the USB-C port for both recharging its cells and charging other devices, although the battery comes with no USB-C cable. It can recharge at up to 2A and like all but the Talentcell charges another device at 3A over USB-C. Its Type-A port charges at up to 2.4A. Both ports are neatly labeled in white-on-black type. Monoprice doesn't report maximum output amperage but implies it's 5.4A.
Includes Micro-USB to Type-A cable. One-year warranty.
This story, "Monoprice Select Series Portable Cell Phone Charger review: USB-C battery pack falls short" was originally published by Macworld.
Shop Tech Products at Amazon
Popular on TechConnect
Start your new computer off right with solid security tools, productivity software, and other programs...
Don't be ashamed to curl up in a ball in the corner. These PC horror games will scare the pants off of...
Instructions for making an external drive that you can use to install macOS Sierra.
A special battery advisory group has been created with staff that includes academic expertise.
Lenovo is working with Amazon to put the Alexa voice assistant in more Moto smartphones, and in the...
In Barcelona on Sunday, Nokia licensee HMD Global launched a (slightly) modernized version of the Nokia...