Update
The best laptops of 2016: Budget PCs, 2-in-1s, Ultrabooks and more
Our top picks show off the best tech advances in portable PCs, from new CPUs and GPUs to new materials.
Laptops had a banner year in 2015, and it's been an even better selection in 2016. The landscape is still confusing out there, though: The number of choices just continues to grow. Picking a form factor (traditional, 2-in-1, or convertible) only begins your run through a gauntlet of decisions.
But whether you're choosing between the new crop of incredibly sleek 15-inch ultrabooks, hunting for a worthwhile luxury laptop, or finding the convertible that has the most value, it's been a great year so far for anyone buying a new system, and will only get better.
To help you with your decision, we've been hard at work evaluating more laptops—our latest reviews include the Samsung Notebook 9 Pro, Dell XPS 13 Gold Edition, Chuwi HiBook, and Lenovo ThinkPad X1. For the moment, our existing category winners and runners-up have hung onto their crowns, but competition remains fierce. We expect to see some supplanted soon enough.
Best ultrabook
When Dell's XPS 13 launched last year, it got a well-deserved nod as our pick for best Ultrabook. Its aluminum exterior and carbon fiber top exuded quality; its nearly bezel-free 13" screen resulted in a laptop body that wasn't much bigger than a typical 11-inch notebook.
The 2016 version of the XPS 13 keeps its predecessor's excellent chassis, while including a USB Type-C port that serves as an alternative charging port and offering upgrades to the processor and storage types. Battery life takes a small hit with the move to Intel's newer Skylake CPUs, but the difference is minor enough that it's worth having the option of either NVMe or PCIe M.2 drives.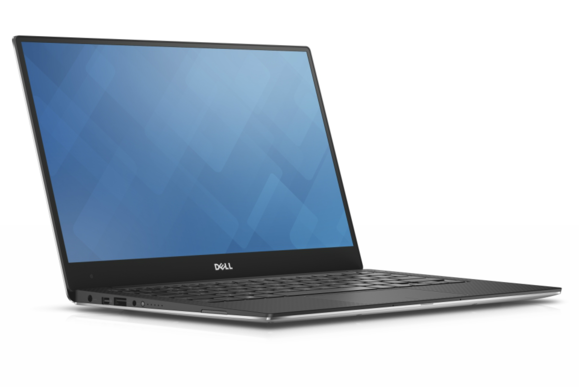 The only complaints that remain are the small keyboard, and the lack of auto updates for driver and BIOS updates. They're far from being deal-breakers, but slightly bigger keys and an easy way to update system software would be welcome.
That said, you can't lose with the newest XPS 13—it's a truly compact Ultrabook with a screen that punches out of its class.
[$799–$2,180 MSRP; $1149 MSRP as reviewed. Available from Amazon and Dell.]
RUNNER-UP
If you're bored by the standard look of ultrabooks, the Razer Blade Stealth certainly has a flashiness to it. Besides featuring the same sleek, black MacBook Pro-esque design of Razer's gaming laptops, the Blade Stealth also sports a beautiful keyboard with customizable per-key RGB backlighting.
Inside is a Core i7-6500U Skylake processor along with 8GB LPDDR3/1866MHz RAM, and anywhere from 128GB-512GB of storage space. Overall, performance stays competitive with rivals in the Blade Stealth's price range, but a small performance drop in low-intensity tasks keeps it out of our winner's circle.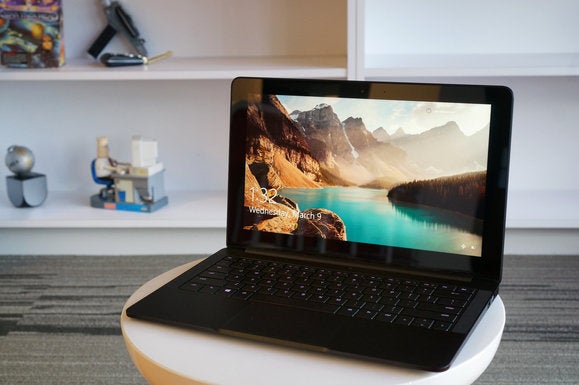 If you can forgive that, you do get a higher-resolution screen for about the same price as the XPS 13—the 2500x1440 QHD model starts at $1000, and the 3840x2160 4K Ultra HD version starts at $1400.
[$1,000–$1,600 MSRP; $1,400 MSRP as reviewed. Available from Razer.]
Best 2-in-1 laptop
HP's Spectre x360 is our pick for the best 2-in-1 Ultrabook, and a close competitor to Dell's XPS 13. With a body milled out of solid aluminum, the Spectre x360 is beautiful and talented—you can flip the screen around for tablet mode or tent mode when needed. The Spectre x360's keyboard is luxurious next to the cramped Dell XPS 13 too, but the HP laptop is also wider as a result.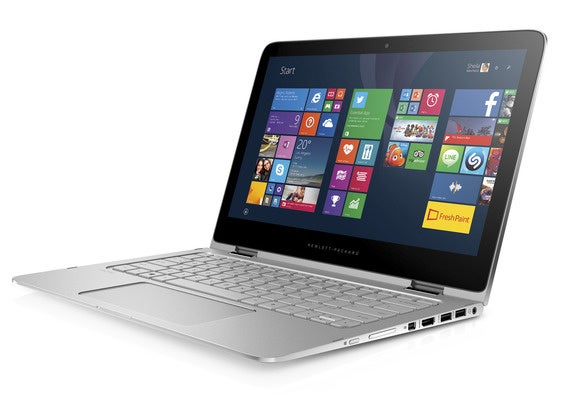 Performance is top-notch, but we took issue with HP's decision to control thermals by throttling CPU speed. HP has since updated its BIOS to keep the performance ticking along under heavier loads. The cost is slightly more fan noise, but you get the performance you're paying for. You also get great audio, awesome battery life, and touch support on all models.We have high hopes for the Skylake model that's coming down the pike.
[$900–$1,500 MSRP; $1,000 MSRP as reviewed. Available from HP.]
Best budget ultrabook
Enter Asus' UX305, the best budget Ultrabook in town. It packs in 8GB of RAM and a 256GB SSD for the low price of $700. You'd think Asus would skimp in build quality or sneak in a lousy screen, but it didn't. The body is aluminum, and the display is a 1920x1080 IPS screen with anti-glare finish. It's also one of the thinnest Ultrabooks today, at roughly 12mm thick and weighing just 2.6 pounds.
The CPU isn't a Core i5-class, but rather than step down to Atom, Asus stepped sideways, with Intel's Core M in the original UX305 and the new Core m3 in the updated UX305. We're actually in the middle of testing the updated Core m3 UX305. The early results say it's comparable in every way except perhaps performance.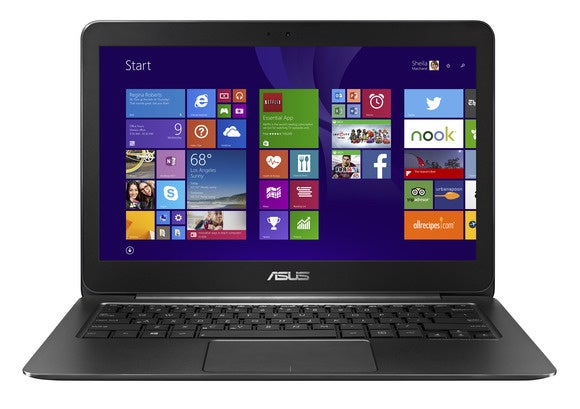 There are some compromises. There's no backlighting on the keyboard, which is pretty standard in any Ultrabook today. The trackpad, while not horrible, is a tad bit springy. Still, it's one hell of a deal in a price range that usually nets you thick, ugly and plastic.
[$699–$999 MSRP; $699 MSRP as reviewed. Available from Amazon, Asus, and Best Buy.]
Best luxury laptop
There's no way to describe Microsoft's Surface Book as anything but a luxury item. The configuration you want—the one with the GPU under the keyboard—isn't even available until you slam $1,900 onto Satya Nadella's desk. But what you get is glorious.
Start with the beautiful, high-resolution 13.5-inch screen, a discrete GeForce option, Skylake dual-core and exceptional battery life. That you can remove the screen to use as a tablet—err, clipboard—with the included pen is just a major bonus.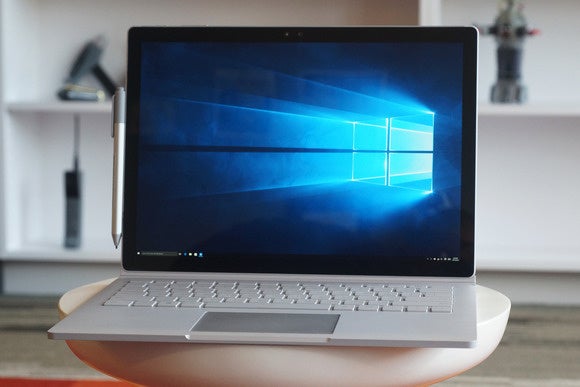 Performance in general is near the top of the heap. On graphics loads, including video-accelerated encoding, it can't be touched by anything in its class.
Those who can afford it are going to get what they want: a beautiful laptop that'll probably start conversations in the first-class cabin as you fly from Dubai to London.
[$1,499–$3,199 MSRP; $1,700 and $2,700 MSRP as reviewed. Available from Best Buy, Microsoft, and Newegg]
Best Surface
We know, you think we're biased with a category named "Best Surface," but Microsoft's Surface series is really an evolutionary step beyond the typical "convertible" devices that physically separate from the keyboard to run independently as tablets. Surface clones have arisen that are also light, yet still very capable: Lenovo has its Miix 700, HP has its Spectre 12 X2.
We still expect the clone wars to keep heating up in the coming months, but the best one today remains the Surface Pro 4. It has a top-rated display, great performance, and its keyboard and trackpad are miles ahead of competing designs (*cough* iPad Pro). We choose it over the Surface Pro 3 for its performance and better thermals (with less fan noise) compared to the older model.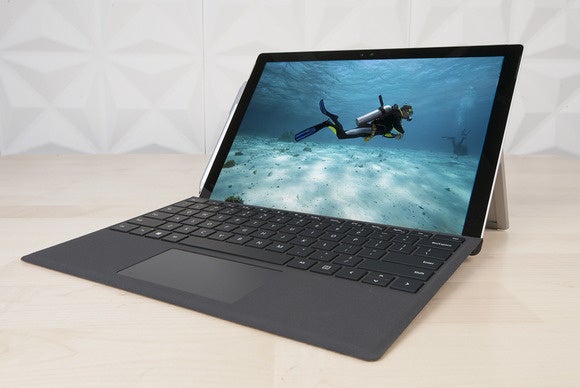 The only caveat: It's expensive—and the essential keyboard adds $130 to the price. That means the mid-range Surface Pro 4 with 256GB of storage, 8GB of RAM and Core i5 is a $1,430 computer. Ouch.
Still, for those who really valuable portability (it really is laptop performance in a tablet) and will actually use it as a tablet on occasion, you'd be hard pressed to beat the Surface Pro 4 today.
[$899-$1,799 MSRP; $1,430 MSRP as reviewed with optional keyboard cover. Available from Amazon, Best Buy, and Microsoft]
RUNNER-UP 
Samsung's first convertible is incredibly thin, extremely lightweight, and has a jaw-droppingly gorgeous OLED screen. It also posts very reasonable performance in the kinds of basic tasks it'll get used for, and gets almost nine hours of video playback time.
What keeps it out of the top convertible slot is a handful of foibles: It has only one USB port (a Type-C) and no included dongles, the screen dims after one minute of inactivity without the option to turn off the feature, and its included keyboard feels loose.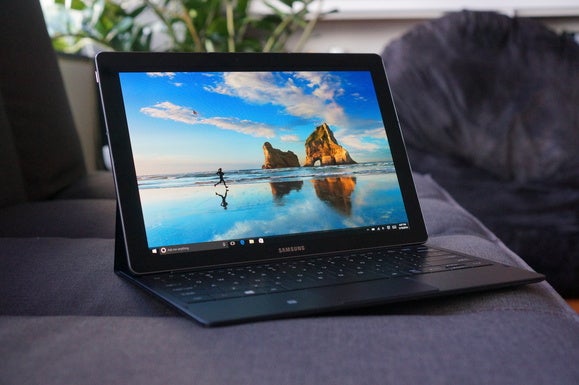 You may not be guaranteed those almost nine hours of battery life, too, since an OLED display uses less energy whenever black is a color onscreen. (Widescreen movies have those big bars at the top and bottom of the screen.)
That said, the TabPro S costs hundreds less than a comparable Surface Pro 4 while offering that beautiful display.
[$899 MSRP. Available from Amazon, Best Buy, and Samsung.]
Best budget Surface clone
If you're thinking that the Surface 3 is the Surface Pro 4's affordable alternative, think again. For $800, HP's Spectre x2 gives you 128GB of storage, 4GB of RAM, and Intel's Core m3 series—the company's latest Skylake CPU, tuned for low power. It's also LTE-ready, so you can easily add it to your cellular plan for untethered working (that's a $100 option for the Surface 3). Oh yeah, and you get the keyboard, too.
That's a heck of a package, especially given that a comparable Surface 3 bundled with its optional type cover costs $830—and sports an Atom processor. About the only places that the Surface 3 shines are in battery life and portability: The Spectre x2 died a little more than an hour sooner in our battery rundown test, and it's well over a half-pound heavier.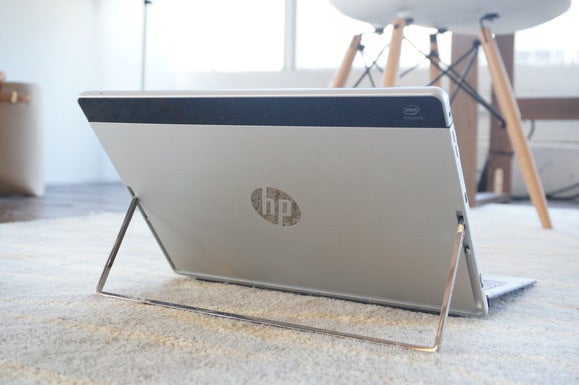 But the Spectre x2's larger display and solid performance put it far ahead of the Surface 3 for office and home tasks. Relative to the Surface Pro 4, there are compromises it makes in the display (which has a larger bezel, skews blue, and is slightly less bright), as well as with its kickstand design, but you still get tremendous bang for your buck.
[$800-$1,150 MSRP; $1,150 as reviewed. Available from HP.]
Best gaming laptop
We love our desktop gaming rigs, but there are times when a full-tilt boogie semi-portable laptop just makes more sense. Take the MSI GT72S Dominator Pro G Dragon, which packs a GeForce GTX 980—Nvidia's top-dog GPU for laptops that offers 1:1 performance with its desktop counterpart. Yes, you read that right. A laptop that performs every bit as fast as a top-of-the-line gaming desktop rig with a $550 GPU in it. In fact, our review unit even slightly outperformed the desktop we compared it against.
But the MSI GT72S Dragon isn't just a one-trick pony. Across the board, it held its own against comparable desktop systems, and even edged out the desktops in certain tasks when we overclocked its Core i7-6820HK processor from 3.2GHz to 4.0GHz.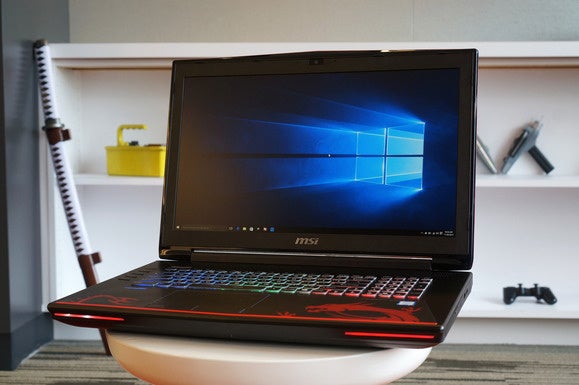 The only drawback to this system isn't its weight, though with a 17.3-inch IPS panel it's certainly heavy. Our review model pushes $3,100, thanks to its quad-core Skylake CPU and G-Sync 75Hz display. MSI throws in a free backpack to lessen that price tag's sting, and honestly, a comparable desktop setup isn't astronomically cheaper—but it's still a good chunk of cash. You get what you pay for, though, and that's true desktop performance in a laptop.
[$3,100 MSRP as reviewed. Available from Best Buy.]
Shop Tech Products at Amazon
Popular on TechConnect
Where can I find Pikachu? More than one Pokémon Go map promises to help you find rare Pokémon—and they...
Don't be ashamed to curl up in a ball in the corner. These PC horror games will scare the pants off of...
The custom Radeon RX 480 graphics cards are finally here, and Sapphire's Nitro+ RX 480 proves the wait...